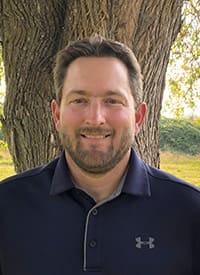 Founded in 2018, Powell Engineering and Consulting is more than your basic civil engineering company. Owner, Todd D. Powell, P.E., has built his success and reputation on strong relationships.
He believes in trust, empathy, honesty, dedication, and hard work. He believes in infinite possibilities. He believes that the strength of a company is built on these values. Throw in technical expertise, efficiency, exceptional project management, and you have Powell Engineering and Consulting (PEC).
A 1997 civil engineering graduate from Oregon State University, Todd has over 25-years' experience in the development industry.  Prior to starting PEC, he was the Director of Engineering at a Southern Oregon design-build company, specializing in a wide range of commercial, industrial, institutional, and residential development projects throughout Oregon.  During his six years as Director of Engineering, Todd led his team through impressive growth while sustaining a reputation for high-quality service, responsiveness, and technical expertise.
​Prior to moving to southern Oregon, Todd served as Regional Director of Engineering for a civil engineering and land use planning firm with headquarters in Everett, Washington, and a regional office in Springfield, Oregon.  He successfully managed over ten years of land development projects ranging from urban infill developments in the Puget Sound to large Rural Cluster Subdivisions in Snohomish County.
Todd is passionate about the built environment and how it interacts with his community. He is a strong believer in Low Impact Development (LID) and sustainability. He chooses Best Management Practices (BMP's) that synchronize with his clients' needs, the site's characteristics, and the environment.
Strong Relationships and Infinite Possibilities. That is what you will find when you call Powell Engineering and Consulting.